As soon as your auction has ended, SkyAuction.com will contact you by email informing you that you have won.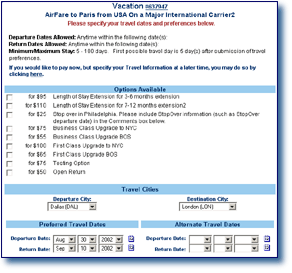 The email will contain a link to the Winner Fulfillment page, where you will enter all your travel details.
You will be asked to select Preferred Travel Dates and Alternate Travel Dates.
You will also provide your credit card number for payment, your billing address, and the shipping address where your travel documents need to be sent.


Tutorial Menu
•
• Winning